Specialty cleaning service in Greensboro, NC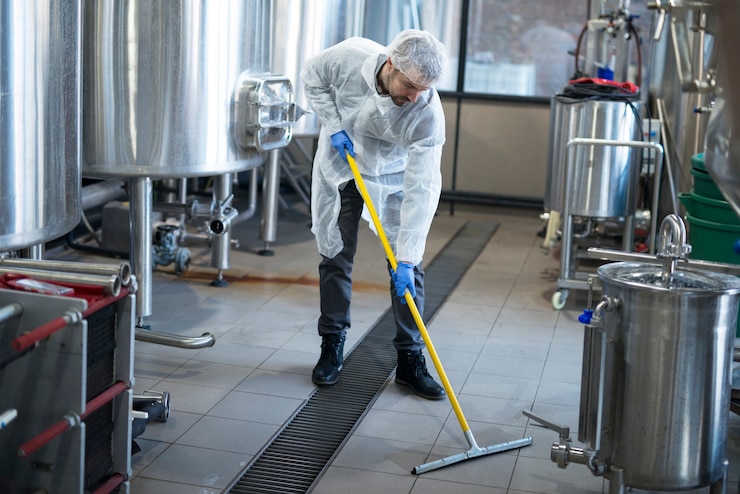 Specialty Cleaning Service in Greensboro, NC & Asheboro, NC
7S service is the trusted name for specialty cleaning services in Greensboro, NC. Our staff is highly trained. We have all the tools needed to properly handle the unique cleaning needs of our customers. As an experienced specialist cleaning company, we understand our clients' urgent and hazardous cleaning needs and tailor our commercial specialist cleaning services to suit any situation.
If you are looking for reliable cleaning services that have a long history of providing high-quality cleaning services and require high-level cleaning for your facility, we can provide you with expert cleaning services.
We can create a suitable cleaning action plan based on a combination of our client's preferences. It could be kitchen appliance cleaning, window-washing, laundry service, or some combination of unique services added to the janitorial maintenance package.
When Your House Deserves a Little Something Extra
Here, we'll discuss what our specialty cleaning services include and how you can benefit from them:
Window Washing Services: Unclean glass increases health risks. Dust on the glass does not go away until the dirt is cleaned. This not only spoils the beauty of your glasses but also increases the risk of allergens. Clear glass is good for health as it helps you get vitamin D from sunlight every day. So if you hire a skilled professional cleaner to clean mirrors and window glass, they are able to clean these harmful, unwanted dust particles with their skilled hands. 7S Service offers an efficient glass cleaning service in the Greensboro and Asheboro area of ​​North Carolina. So that every business can easily get cleaning services.
Kitchen Appliance Cleaning: It is said that the kitchen is the life of the home. The kitchen is used to prepare our daily food. If this important place is kept untidy it has a direct negative impact on our health. This job requires the removal of food and beverages, removal of oil and grease from the interior of the refrigerator, and microwave oven, and thorough scrubbing of interior walls and shelves. When you want to hire commercial cleaning for special services, you can request our services to clean the kitchen and its appliances.
Wall washing services: If not cleaned for a long time, the color of the walls starts to fade which spoils the beauty of our home. So take our special wall cleaning services today to keep the beauty of your home intact.
Dishwashing services: If you are tired of cleaning dirty dishes every day, don't worry, we can provide you with the best sterile dishwashing services.
Closet Organization: Are you worried? Wondering how to organize your messy clothes in the right place? Don't worry, our special cleaning service is at your side to keep your clothes organized.
Outside Trashcan Cleaning Services: Garbage and dust are created around us every day. These unsanitary environments are the main cause of health hazards that need to be properly cleaned. Our service will help you to remove this Garbage very easily.
Silverware Cleaning and Polishing Services: We use these products a lot in our daily life. Failure to properly maintain or clean them renders them unusable. As a result, you get into various sufferings. So don't worry contact us today we are able to remove your suffering.
Laundry services: We are a professional provider of laundry and dry cleaning services, which means we are always up-to-date with solutions for cleaning delicate fabric stains by using the latest technology.
Interior Cabinet Cleaning Services: Interior cabinet cleaning is the key to a clean and efficient kitchen, if you find it difficult to find time to clean kitchen cabinets, Our interior cabinet cleaning services can be the best solution to your problem. We are happy to provide this service.
7s Service is available to provide specialty cleaning services in the Greensboro NC & Asheboro NC areas. Businesses and homeowners living in these areas of North Carolina can receive services from us. Let's know some of the popular areas where we are available for our special cleaning services.
We have regular clients at Randleman, Seagrove, and High point in North Carolina. We offer regular specialty cleaning services to both businesses and homeowners. Also, Our services are available at Stokesdale, Burlington, and Siler City. Many corporate offices, fashion houses, and apartments are located here and we are here to serve them.
Please do not hesitate to contact 7S Service Clean. We would be happy to talk about the service you need and help you in any manner we can.